I am going to try something a little different. I would appreciate input with this. I did post some of these pics a couple months ago, but I didn't go in-depth with a review of the shop itself.
For the first review of a game shop, I will introduce the Seagull Game Shop chain. Most game shops in Japan see retro games, but some more than others. Especially in the countryside almost all game shops sell retro games. Tokyo, mainly Akihabara, is NOT an ideal place to go if you want to find a big selection of retro games. If you see more rice paddies than skyscrapers, you're in the right place. I have been all over Japan, from the southern tip of Kyushu to the flower fields of Hokkaido. Tohoku, or Northeastern Japan, (Fukushima, Miyagi, Yamagata, Akita, Iwate, Aomori) is the best place to go retro game hunting in all of Japan, in my opinion.
So let's go to Seagull. Seagull is a chain of game shops mainly in the Tohoku area. Most of the Seagull shops I have been to have a pretty good selection of retro games, systems, and accessories. In addition to retro swag, you'll find the latest releases for current-gen systems. The Seagull in this review is the Yamato-machi store in central Sendai City. The pictures will pretty much speak for themselves. If you have any questions, post them here.
The front of the store is typical of Japanese game shops. Big letters which read "GAME SOFTWARE, NEW AND USED" as well as "ANIME DVDs, ETC" It also says "Please sell to us!" on the upper-right corner. It is in a residential area because there are a lot of kids who always want the latest DS or PSP games.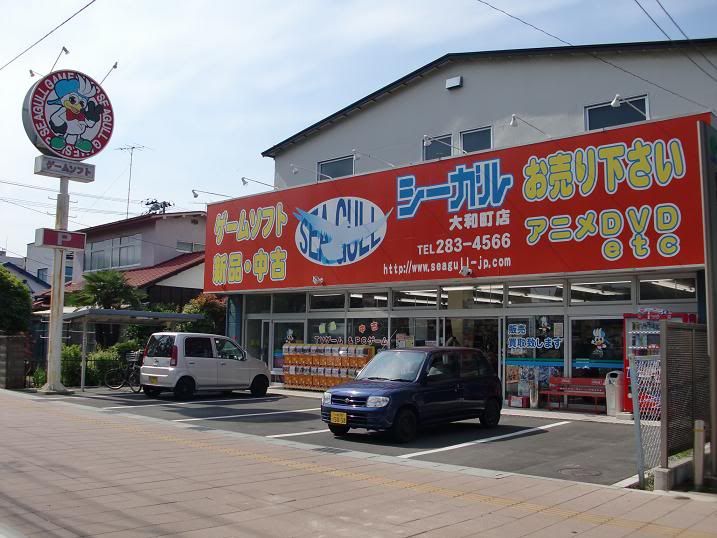 To the left of the door is a slew of gacha-gacha machines. These toy dispensers are filled to the brim of figurines ranging from Doraemon to small plastic models of Shmup ships.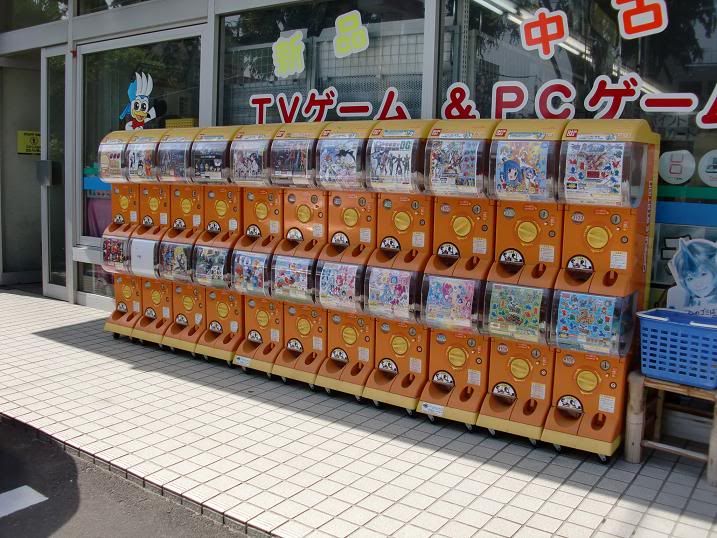 To the right is a soda pop machine, bench, and the requisite ashtray. 50% of Japan's population smokes, so they must be accommodated.
Upon entering the store, you are met with glass cases of used goods. Behind the glass cases are the shelves for the new items. They profit more from used goods than new, so it is in their best interest to sell you used goods.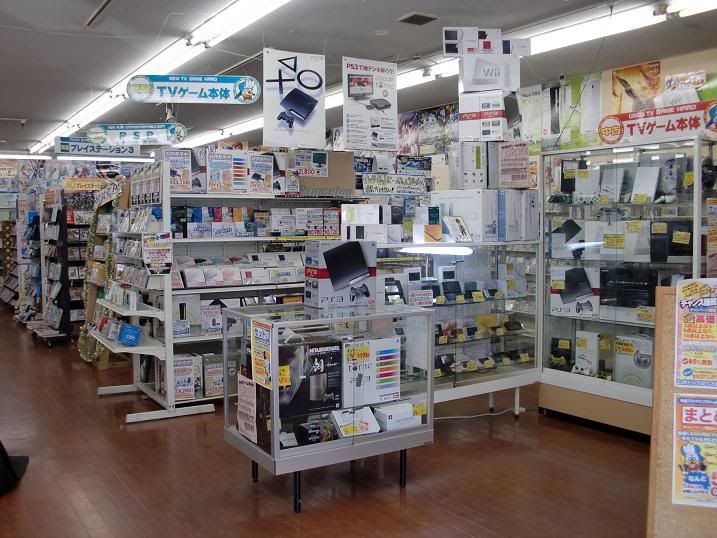 In the front half of the store you have your typical selection of current-gen wares. DS and PSP games are their best sellers, so those get first priority.
XBOX 360 games are off to the back and to the side. Poor 360, gets no love in Japan.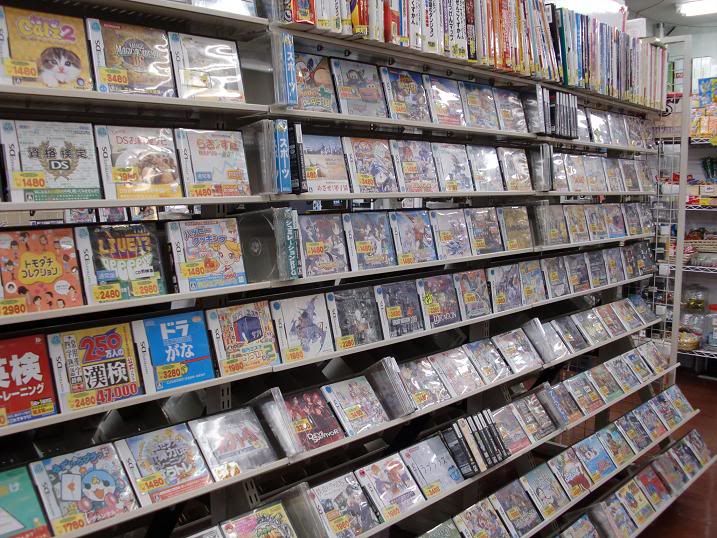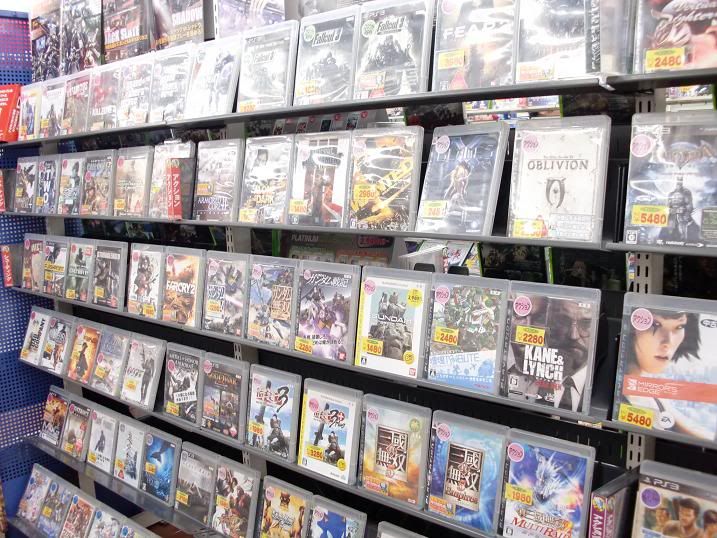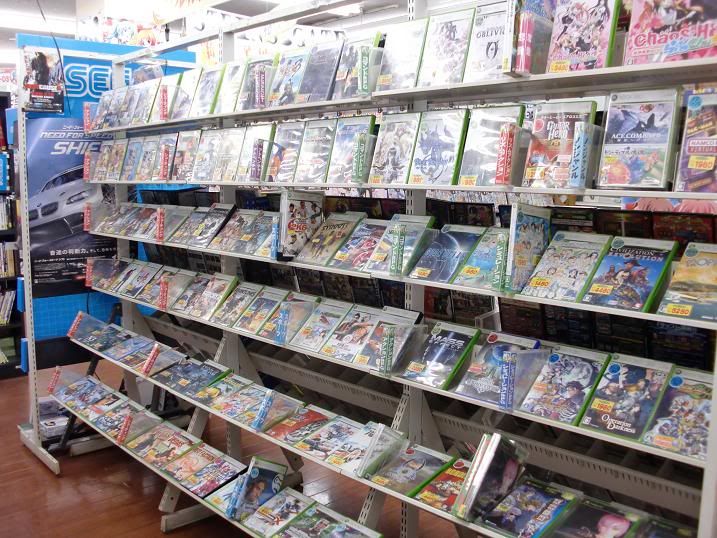 Now we get to the back of the shop where the retro goods are sitting beautifully on the shelves. Notice how everything is organized and presented nicely, something I have never seen at any retro game shop in the States. All games are in alphabetical order so that you don't have to shuffle through all of them if you have a specific game in mind. This shop is very FC/SFC-centric, so not a lot of MD or PCE titles were available. Other Seagull locations have more of something than others.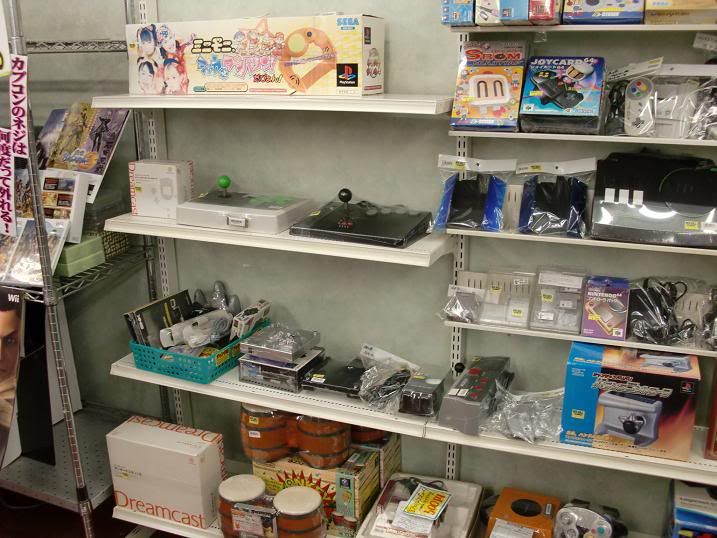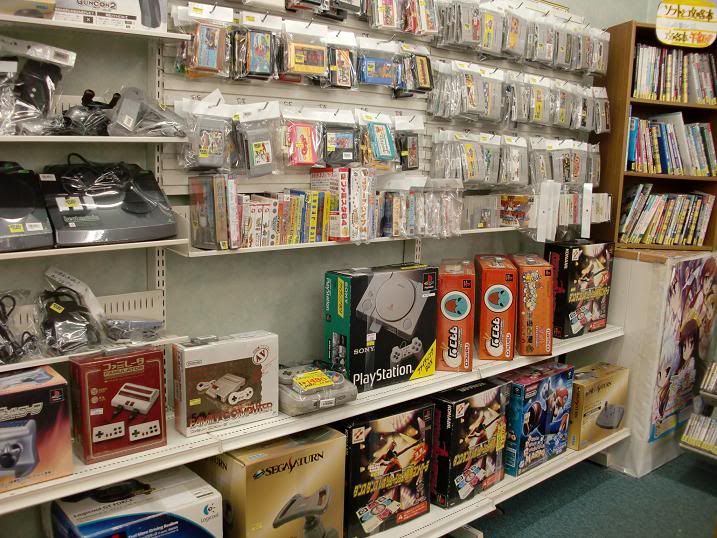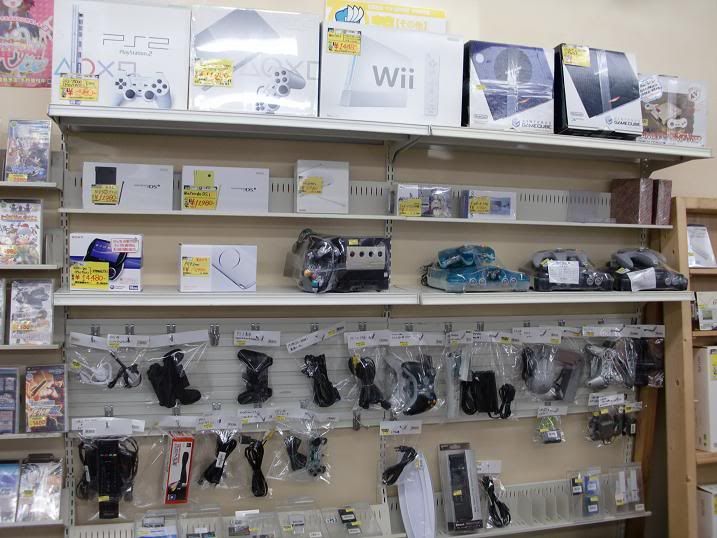 Behind a noren, they have the doujin/eroge section for PC. Here you can find perfectly clean doujin games like Touhou games. But the reason there they are hidden behind a noren is because the vast majority of doujin games are of adult nature. There is even a separate cashier's window just for this section. The cashier's counter is arranged so that the employee cannot see your face. This is kind of useless because that same employee can see you leave the store through the front door if the store is not crowded. .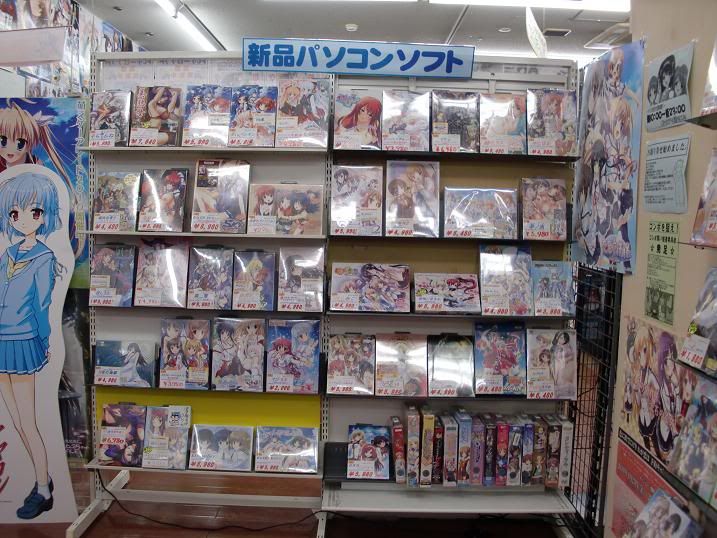 Look for good deals on newer games, too. Here is Final Fantasy XIII for the low low price of 980 yen.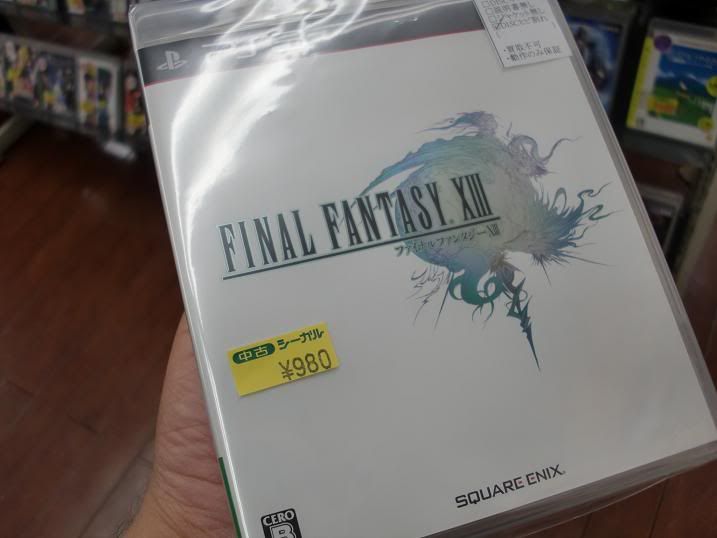 Most game shops have point cards, and Seagull is no exception. Get points on each purchase to get points for future discounts. Seagull is really generous with their points, so it's another reason I always kept coming back. Here is my point card:
The Verdict:
Seagull has never let me down in terms of looking for retro goods and good prices. While some shops mark up the prices of retro goodies, Seagull has always sold their items reasonably. While selection varies from branch to branch, Seagull has been consistent with stocking a lot of good things and not a lot of crap. Also, the staff is really knowledgeable about retro games, as well as the new stuff. They don't seem to hire high school kids who don't know anything made before the PS2 era. Whenever I asked them a question, they would not only locate another store that has it, but tell me whether or not the game is worth it. Of course, they are running a business so if there is a game that I want that they don't have in stock, but is ported to a different system, they'll mention it.
Seagull also stocks a lot of PC accessories such as storage media, USB controllers (great selection of Elecom and Buffalo retro controllers), PC software, keyboards, mice, etc. In addition to this they have a large selection of gaming guides, trading cards, and even a space for people to do their card and DS/PSP ad-hoc battles. They really try to give a good environment to gamers. This location didn't have a manga section, but some Seagull branches have a pretty good selection of new and used manga and great prices.
The only complaint I have, which is not really a big deal at all is they do like to sell things in bundles, which is kind of a bummer sometimes. For example, they'll sell a Super Famicom bundled with 5 games. One of the games in the bundle would be what I am looking for, but they don't have the same game loose in the SFC section. I don't want to buy the entire bundle just for one game, and they will not break up bundles. I am just being nitpicky at this point because this place really is a great place to buy retro games and goods at reasonable prices.
So Seagull is one of my top choices while game shopping in Japan. There are other favorites such as Mandai Shoten and Book Market, but Seagull cannot be overlooked if shopping for games. I absolutely love this place. They have many locations within Sendai city limits, so going for store to store is no hassle. Sendai is not the only city to have them, so if you want to visit other locations, prepare for a nice drive through the beautiful back roads of Miyagi Prefecture.
If you are planning to go to Japan and would like details on how to any shops I mention, don't hesitate to send me a PM and I will give you detailed instructions. Keep in mind that you will need a car. Renting a car in Japan is not difficult, so don't let that deter you. As mentioned before, if you go to Japan please do not take pictures inside of stores without permission. It is really bad etiquette to do so without asking first.
Website:
http://www.seagull-jp.com/
Location on Google Maps
http://maps.google.com/maps?f=q&source= ... 06539&z=18